Jonix LAB
Jonix LAB: we use the technology we develop
Research and development are crucial elements for us: for our devices, we use a form of ionization that we have directly tested and analysed from a chemical, microbiological and physical point of view, in certified laboratories and our technical-scientific area, the Jonix Lab.
Our Jonix Lab perfectly embodies the DNA of Jonix: each phase - research, experimentation, market analysis, development, prototyping, realisation - is carried out internally thanks to the joint work of Archa and Hiref, the two branches and main partners of Jonix, complementary in terms of skills and activities. Archa provides the scientific and experimental part, Hiref contributes with its technical, technological and production skills.
At the Jonix Lab, we carry out experiments to produce scientific evidence on the effectiveness of the systems and the health of our customers. We pay great attention to our results concerning reference standards and our scope of application.
In this way, we can have all the technical-scientific documentation that demonstrates the effectiveness of Jonix NTP technology in various application areas.
The laboratory experiments are, therefore, accompanied by the construction of pilot plants, designed and built by HiRef to verify the effectiveness and application of our technology. The systems are installed in operational industrial structures and allow us to conduct analytical monitoring assessments.
JonixLAB, operated and owned by Jonix, is a technical-scientific laboratory, with expertise in the electrical, electronic, thermodynamic, chemical and biological fields, thanks to which Jonix explores the possibility of applying Non-Thermal Plasma technology innovatively not only in the indoor sanitisation but also others. In fact, JonixLAB currently works in two directions:
- improve/implement existing products through their application of sanitisation/abatement to different sectors or the improvement of control and applicability (interconnection, remote commands, extension of functionality);
- apply Jonix NTP Technology in new sectors (agriculture for phytostimulation, wastewater for purification and discolouration, in waste for odour removal and harmful chemicals).
Specifically, Jonix Lab's activities are listed below:
• Research and Development (research, design, evaluation, optimisation of products, processes, technical solutions, plants and applications);
• Technical assistance to customers (setting up, start-up and control of customised systems);
• Analytical efficacy tests (chemical or microbiological substance removal certification, technological and consumption performance certification) and analytical functioning tests in certain contexts/areas of application;
• Design and construction of pilot plants designed to demonstrate the effectiveness of applications in specific areas;
• Conception and design of the device design to integrate them into any domestic and / or industrial environment;
• Drafting of scientific / technical and informative articles to support the marketing and commercial area and drafting of technical reports and manuals that accompany the products and systems;
• Patent analysis and drafting of technical contents for patent filing;
• Analysis of the regulatory context of the areas of use of Jonix devices.
«SAFE PLACE. IoT systems for a healthy and safe living environment»
Jonix S.p.A Società Benefit is a partner in the project "SAFE PLACE IoT systems for a healthy and safe living environment", co-funded by the Veneto Region under Action 1.1.4 of the Regional Action Programme POR 2014-2020 (DGR 822/2020), which aims at improving the functionality, usability and accessibility of all classes of devices known to fight the COVID-19 emergency, and to enable their integration into IoT-based systems, thus creating modular solutions capable of synergistically and flexibly combining different technologies according to the specific needs of different use.
Duration: 10.09.2020 - 30.12.2022.
Budget: 2,999,480 EUR. Total eligible contribution: €1,973,033.26.
Further information at: https:// https://www.ict4ssl.com/it/projects/progetto-safe-place/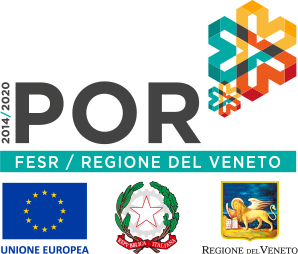 Un moltiplicatore di opportunità. Da non lasciarsi sfuggire.
JONIX NON THERMAL PLASMA TECHNOLOGIES Project
"Jonix srl - Project co-financed under Veneto POR FESR 2014-2020"
Jonix Non Termal Plasma Technologies project is part of the "Sustainable Living" smart specialization as it will have direct impact on living and in particular on improving the quality of life in residential spaces. The project's goal is to improve a technology for air purification in both residential and work spaces currently used by Jonix S.r.l.
The project meets the driver of innovation "environmental sustainability": Jonix wants to contribute to the reduction of indoor air pollution by using methods not yet explored, due to their specificity and complexity. The sanitation and purification capabilities of Jonix products have been tested and verified by certified laboratories. The tests, performed first in laboratories and then on a more reduced scale on industrial wastewater and on waste fluids, have shown that pollutants' abatement performance varies from a minimum of 30% up to over 99%. To build its devices, Jonix uses special components, specifically designed to obtain the best results in all areas of application.
The start-up consolidation project is compliant with Veneto RIS3 (Smart Specialisation strategy) and with the Regional Strategic Plan for Scientific Research and Technological Development and Innovation and aims to increase wellness within living environments and to further develop "Sustainable living" smart specialization. The project makes extensive use of innovative technologies, and in particular advanced materials and advanced production systems, which will allow the company to create and develop innovative processes. Environmental sustainability will lead to innovation. The project also will lead to the development of activities with a strong innovative and technological approach.
Jonix S.r.l. currently sells air purifiers which can decontaminate and sanitize air with or without using filtration systems. This technology's application area ranges from civil-residential, to the health-hospital and to the industrial and food sectors.
The project includes a series of activities with the goal of making Jonix the reference brand for indoor air purification / decontamination systems, being them installed in air treatment machines, or stand-alone installation. Jonix wants to consolidate its position as a manufacturer of purification systems for decontamination and air sanitization, strengthening current commercial ties and establishing new relationship with chosen market targets, providing increasingly efficient air treatment systems and progressively adapting to new market trends.
COLTIV@AMI project
COLTIVazione Automatizzata Miniaturizzata Innovativa
"Jonix srl - Project co-financed under Tuscany POR FESR 2014-2020"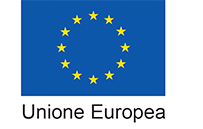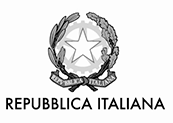 COLTIV@AMI project
The COLTIV@MI project's goal is to design and build an innovative, high-performance, remotely controlled domestic mini-greenhouse for indoor cultivation of food and ornamental plants. The greenhouse, equipped with advanced bio stimulation and sanitation technologies based on Cold Plasma and dedicated systems which keep track of plants health, will be connected to the internet thanks to the innovative industry 4.0 technologies.
The cultivation process will be made totally automatic thanks to the development of professional digital Personal Farming tools, able to guide even the most inexperienced users through the cultivation process. A dedicated web platform will allow users to share experiences and suggestions, making COLTIV@MI greenhouse a tool which promotes integration and cooperation between users
COLTIV@MI greenhouse fully meets the growing demands of a global consumer market which is showing increasing interest in this kind of product: over the last few decades a structural change in household food consumption occurred: personal consumption doubled over forty years, but the amount of money spent on food products remained almost stable (+ 16%). Nowadays the consumer's purchase preferences have changed: he tends to choose fresh and pollutant-free food and harvested from sustainable cultivations.
The lack of space and time, the need of advantageous climatic conditions and, above all, the lack of farming expertise, generally are the main reasons behind unsuccessful out-door self-cultivation activities which are quickly abandoned in favor of traditional purchasing channels. Considering the challenges of outdoor self-cultivation, indoor self-cultivation (indoor food gardening) is a great opportunity that the COLTIV@MI project wants to seize.

LIGHTAN project
New systems for resources recovery and wastewater treatment for the sustainability of the tanning sector
"Jonix srl - Project co-financed under Tuscany POR FESR 2014-2020"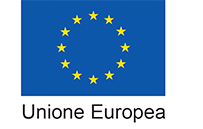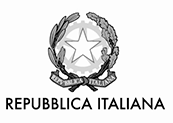 LIGHTAN project
The aim of LIGHTAN project is to improve the Tuscan tanning sector product quality, competitiveness on the market and reduce environmental impacts through an innovative integrated approach among all the players that manage each phase: to optimize the whole process, an analysis that evaluates the interrelations between the choices made, is conducted (which reagents for the tanning and pollutant removal technologies suit the best).
In particular, the project is developing, following the guidelines found in the Smart Specialization document, an eco-sustainable process, which provides solutions for wastewater management, higher efficiency in production processes, lower chemicals consumption. The project provides important benefits for the Tuscan leather industry, through the reduction of reagents consumption and the reduction of costs for the management of waste and liquid effluents. On the basis of previous research conducted by some project participants, it has been possible to identify in some of the compounds used in the tanning process (including natural and synthetic tannins) the main obstacle for the application of innovative wastewater treatment technologies that could reduce high costs and the environmental impact of waste treatment. Main objectives of the project are:
• Produce and use new chemicals that minimize the environmental impact of Tanneries waste disposal (salinity and poorly biodegradable chemical compounds)
• Evaluate the effect of compounds and mixtures on existing purification processes (biodegradability in conventional activated sludge processes, inhibition of nitrification and anaerobic digestion)
• Recover the still "unused" chemical products with high added value and high environmental impact (eg tannins), to reuse in the production process (economic savings and lower environmental impact on the purification)
• Optimize innovative pre-treatments using a new process of advanced oxidation (Non-Thermal Plasma) to increase the biodegradability
• Develop an innovative technology for the removal of non-biodegradable compounds based on the use of fungal biomass grown in a reactor and later integrated in the purification chain through innovative strategies of culture and bio-enrichment.

AiRTISTA Project
"Co-funded by the ARTES 4.0 Competence Center"
The AiRTISTA project, based on JONIX sanitising devices, intends to create a new intelligent system to automatically sanitise indoor environments and the related exposed surfaces, optimising the action of Jonix NTP sanitising devices according to the presence and behaviour of the people present in a certain indoor environment.
The AiRTISTA project is co-financed by the ARTES4.0 Competence Center (Advanced Robotics and enabling digital Technologies & Systems) as part of an Extraordinary Emergency Call for Covid-19, with the aim of financing industrial research and experimental development projects that use 4.0 technologies to deal with the COVID-19 pandemic and in general for the fight against infectious diseases. The initiative aim is to contain the short and long-term social and economic effects on all public and productive sectors.